Every donation goes towards supporting KC SHRM's community outreach efforts.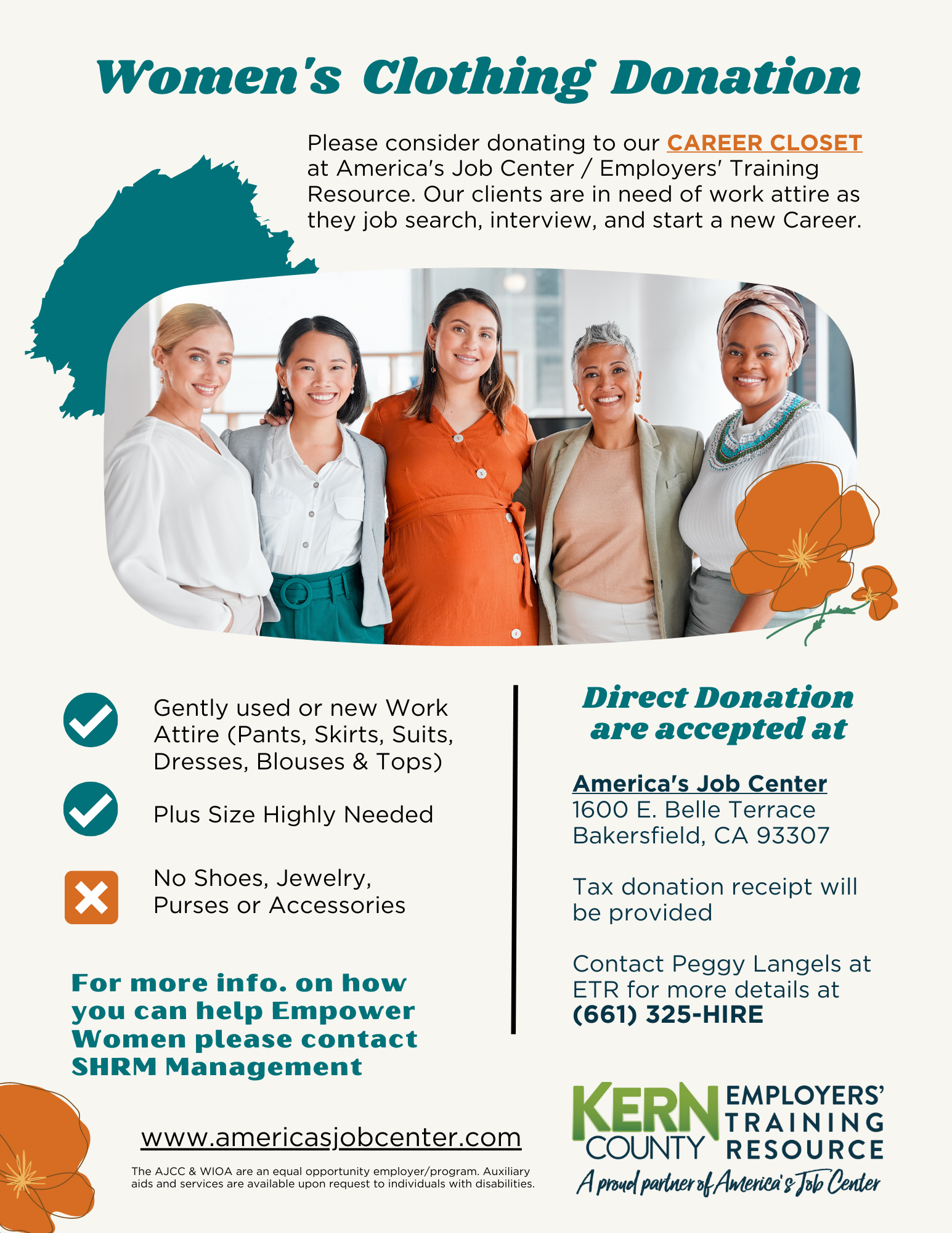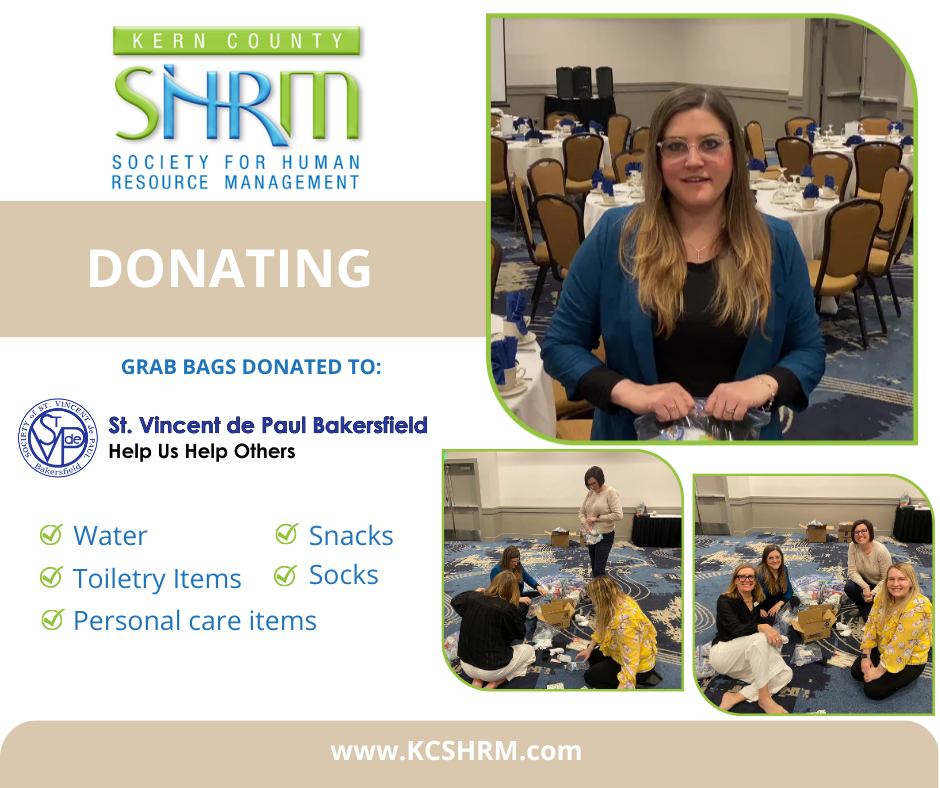 Donation
In April, KC SHRM members put together Grab Bags for our local homeless shelter. The bags were donated to St. Vincent de Paul which is locally here in town that supports our homeless community. This is an initiative that KC SHRM will be doing every month to try to give back to our community with different organizations.
If that is something that you would like to participate or you would like to join us in any of these ventures, please feel free to reach out to us at KerncountySHRM@gmail.com.
You can also attend our meetings to support us, donate, and make sure to attend our Symposium at the end of this year and help us be part of an initiative to continue supporting and making a positive change in Kern County.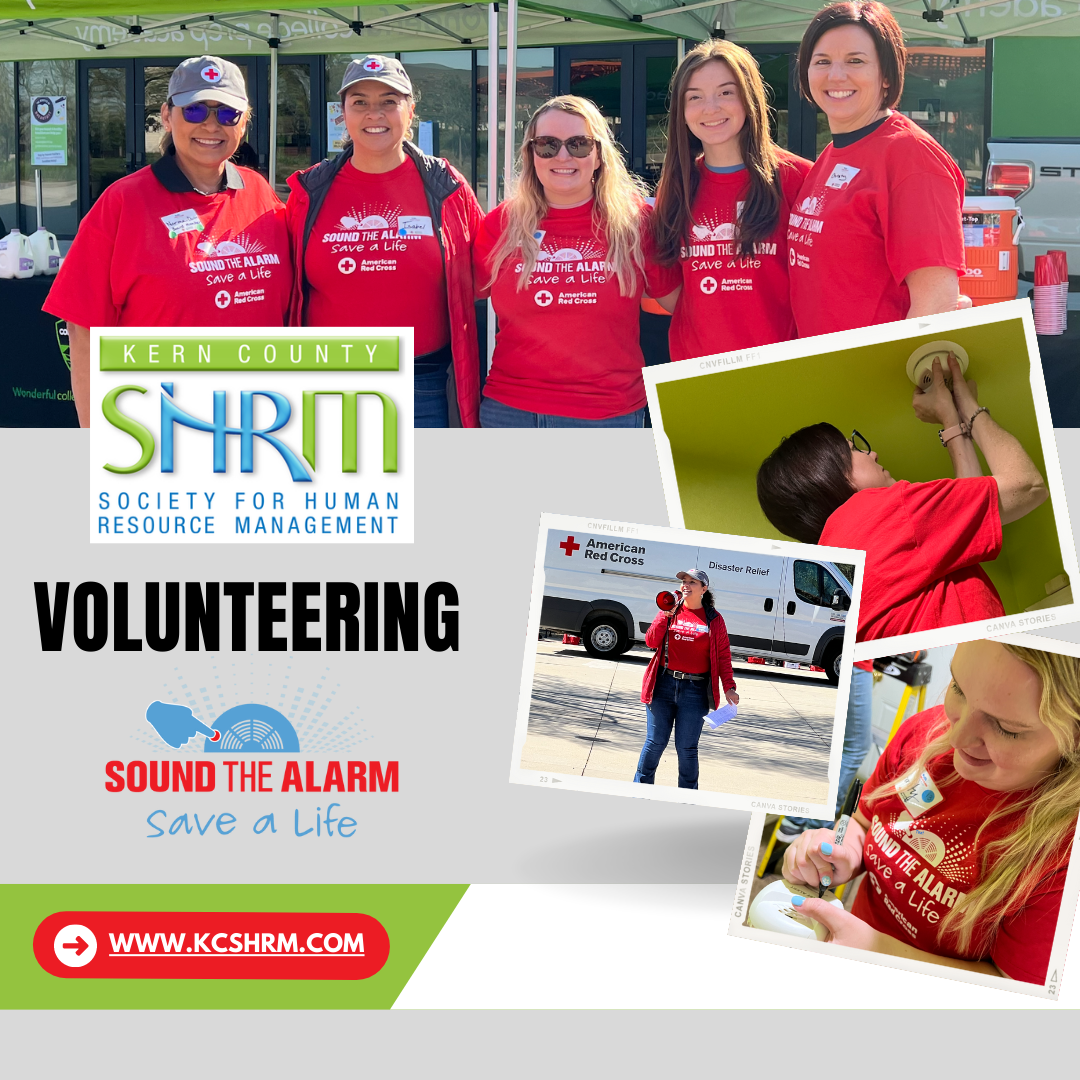 Volunteering
Home fires claim seven lives every day, but having working smoke alarms can cut the risk of death by half. That's why the American Red Cross is rallying volunteers to install free smoke alarms nationwide, as part of our Sound the Alarm events. This year they'll install free smoke alarms, create escape plans and share fire safety information.
KC SHRM members volunteered their time this April to help with this initiative. Join them for a rewarding day at a Sound the Alarm event near you. Make an even greater impact and donate to help families prepare for, respond to, and recover from home fires.
If you are interested in more information, click HERE.
Volunteering is another way KC SHRM is Giving back to our community.