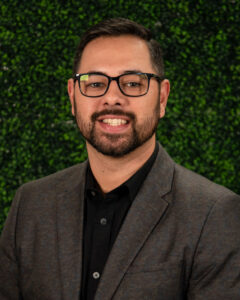 Adrian Nevarez
HR Professor – HR Management Certificate Program
Professional and Continuing Education (PACE)
Extended Education and Global Outreach
P: (661) 364-8716
E: amevarez@csub.edu
Adrian Nevarez is a Director of Human Resources, Professor of Human Resources at Cal State University Bakersfield and HR Consultant focusing on adding value to his community and clients. His 15+ years in HR experience span across multiple industries and is a subject matter expert on various competencies including Federal and California employment laws, strategic planning, and HR disciplines.
Adrian holds his master's degree in Administration from Cal State University Bakersfield, and has degrees in Business Management, Psychology and Sociology. He is Senior Certified Professional through the Society for Human Resources Management (SHRM) and California employment law certified through the Human Resources Certification Institute (HRCI). In addition, Adrian has served as a Board of Director for the non-profit Kern County SHRM for over a decade including 3-year term as President.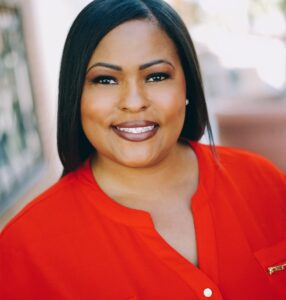 Karla Young
Public Affairs/Communications Specialist
School of Business and Public Administration (BPA) – CSUB
Karla Young is a native of Kern County, born and raised in Bakersfield, CA. She received her Bachelor's degree in Computer Animation from California State University, Northridge, and her Master of Public Administration (MPA) degree from California State University, Bakersfield. She currently works for CSUB as the Public Affairs/Communications Specialist for the School of Business and Public Administration (BPA). She has served in Education for over 18 years and is also a Graphic Designer.
Ms. Young is a Voiceover artist, you can find her voice in various audible books. She is also a theatrical actor. Karla is an active member of Delta Sigma Theta Sorority, Inc. Bakersfield Alumnae Chapter; and serves on the Regional level for Delta, as a member of the Farwest Region's Information, Communication, and Technology (ICT) Committee. She's an active member of the National Pan-Hellenic Council of Bakersfield. Ms. Young is highly involved with the Community Engagement and Impact Committee under the School of BPA, the Faculty and Staff Initiative Champions, the Black Faculty and Staff Association, and Brand Ambassador at CSUB. In her spare time, she enjoys spending time with her family, and her dog, Kaden, visiting art galleries/exhibits, and serving the community.
Why Join Kern County SHRM?
Empower Your Organization
About Kern County SHRM
The Kern County Chapter Society for Human Resource Management (KC SHRM) is an organization of human resource professionals whose primary goal is to foster an educational environment that is facilitated by the exchange of information and ideas.
We Offer...
Monthly Meetings
Scheduled Conferences
Programs & Activities
Educational Opportunities
Legislative Update