Sponsor Spotlight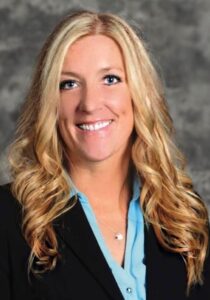 Shaylyn Lewis joined Hub International in 2016 as an Licensed Employee Benefits Consultant, bringing a wealth of experience to the agency with her. After graduating from college, Shaylyn started her career at Robert Half International. During her years at Robert Half, she enjoyed working with business owners and HR managers in matching job candidates with organizational needs. In 2001 Shaylyn co-launched a business and led it successfully for over a decade before entering the employee benefits space. Her experiences as both business owner and staffing professional give her insight into the challenges and goals of employers seeking to attract and retain quality employees and provide the best possible benefits to them. Shaylyn is also a Mom of 3 children, has two fur babies, is an avid cyclist and fitness instructor and thoroughly loves serving on the KCSHRM Board currently as the Sponsorship Director.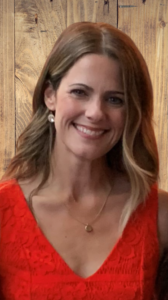 Kylee Wood, Vice President
Kylee Henderson specializes in Employee Benefit consulting and sales for a broad range of industries. She enjoys working with employers to create a benefits package that is customized for their specific needs. Kylee's Employee Benefits knowledge stems from more than 11 years in the insurance industry. She is responsible for the development and management of a larger goal is to design a benefit program that employees value as an important part of the total compensation package. Kylee works closely with Human Resource Managers and provides invaluable support in compliance with legislative mandates, maintaining a competitive edge in benefit offerings, employee communication and more. Kylee is mindful of the enormous financial burden that employers face in providing employee benefits and works diligently to find the perfect balance between attractive coverage and fiscal responsibility. Kylee earned a Bachelor of Science degree in Food Science from Cal Poly State University, San Luis Obispo in 2001, and an MBA in Marketing from Columbia Southern University in 2011. She is a member of the American Wine Society, the California Association of Winegrape Growers and the Kings Guild to benefit Children's Hospital of Central California. Kylee lives in Hanford with her husband, Joe and their two sons, Joey and Drew.
Why Join Kern County SHRM?
Empower Your Organization
About Kern County SHRM
The Kern County Chapter Society for Human Resource Management (KC SHRM) is an organization of human resource professionals whose primary goal is to foster an educational environment that is facilitated by the exchange of information and ideas.
We Offer...
Monthly Meetings
Scheduled Conferences
Programs & Activities
Educational Opportunities
Legislative Update