Sponsor Spotlight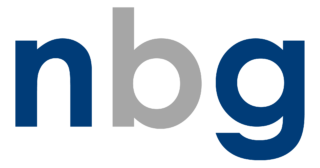 'where innovation meets benefits'
Nielsen Benefits Group is a growing privately held benefits consulting firm based in California that has been supplying innovative employee benefits since 1954. Nielsen Benefits Group (NBG) offers expertise in all funding arrangements which allow them to fully develop solutions that make sense for your organization's strategy and your bottom line. NBG's team of experts have won a plethora of both local and national awards not the least of which Best Places To Work, Most Trusted Advisor, EBN Rising Star in Benefits, Broker of the Year, BenefitsPro Faces of Change and Top 40 under 40 award!
Today, Brian Lacher, Vice President of Employee at Nielsen Benefits Group will be sharing some more information about the company. Such as a wide array of employee experience solutions such as employee advocacy, total technology, benefit communication, health & wellness, total compliance, cost containment strategies and many other strategies tailored to simplify administration, and enhance benefits return engagement.
Brian brings nearly 15 years of experience in employee benefits to his clients. Brian's tenure on both the carrier and consulting side of the business gives him a unique insight into the responsibilities between HR professionals, employees, carriers and benefit providers. In the early part of his career Brian, drove to Bakersfield from Los Angeles on a near weekly basis to ensure he engaged the Kern County community and developed relationships.
Brian and the NBG team have a diverse clientele ranging a multitude of industries and employer sizes ranging from 10 employees up to 3,000, always ensuring to have a national presence by traveling the country in person to assist with employee benefit education.
Why Join Kern County SHRM?
Empower Your Organization
About Kern County SHRM
The Kern County Chapter Society for Human Resource Management (KC SHRM) is an organization of human resource professionals whose primary goal is to foster an educational environment that is facilitated by the exchange of information and ideas.
We Offer...
Monthly Meetings
Scheduled Conferences
Programs & Activities
Educational Opportunities
Legislative Update